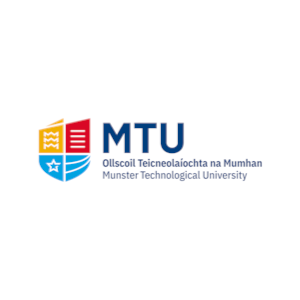 Munster Technological University (MTU) – Project Coordinator
Munster Technological University (MTU) is a multi-campus technological university, contributing to the region through the provision of academic programmes that support student development and opportunities, education and research. MTU has an extensive and impressive regional footprint with six campuses across the South-West region in Cork and Kerry, a student body of 18,000, offering more than 140 programmes and with numerous links with universities worldwide.  The aim of MTU is to provide education and research opportunities for career-focused learners and to develop long term partnerships with industry and community.  Through such partnering, MTU seeks to develop dynamic cross-sector relationships with start-ups, innovators and industry leading companies. The university will continue to invest in the future with state-of-the-art research, education, enterprise, cultural and sports facilities. MTU has a long-established track record of delivering a range of tourism related courses from level 6 certificate programmes to PhDs. An area of particular current focus is that of the development of Regenerative Tourism. MTU is involved with a number of initiatives in this area including the recent development of an online Masters programme in regenerative tourism.
Website: www.mtu.ie
---
Business Development Friesland (BDF)
Business Development Friesland (BDF) is active both on a regional and international scale. We support start-ups (incubation, investments), companies (via trade missions, matchmakings), we support European exchange and cooperation between schools and universities, and facilitate G2G policy exchange for instance through the INTERREG programme.
The legal status of BDF is a foundation, from its origin it serves the needs of the supporting the regional economy and employment.
BDF cherishes start-up companies. Since our establishment in 2002, we actively supported over a 300 start-up companies during their first steps. Our strength is our proactive approach and 1 on 1 coaching. We have set up our own incubator for start-up entrepreneurs (www.inqubator.nl). Most start-ups originate or spin-off from of one of the vocational schools or Universities in the city of Leeuwarden.
BDF has established its own incubator in the city of Leeuwarden. In the Inqubator Leeuwarden, BDF focuses on helping starting companies to firmly establish their business and to help them maximize their growth over a maximum period of three years. BDF uses the Business Model Canvas for all their start-ups to help them develop all aspects of their business (idea). For this purpose, BDF has developed 10 modules connected to the Building Blocks of the Canvas model. Another model we have started to use is the consistency scan of Gritd. A data driven model which pinpoints the exact fase of the start-up and matches the support to the fase.
To further support start-ups and SMEs, Business Development Friesland Foundation has set up investment funds and platforms. Till 2015 BDF was manager of the Fryslân Development Fund, a revolving investment fund. It involves both public investment capital (by the Province of Friesland) and private capital (by Rabobank). The fund acquires stakes in prosperous and rapidly growing innovative Frisian SMEs. The Fund does not only invest, but supplies knowledge, coaching and a network for the benefit of the entrepreneur and the SME. Nowadays the RDA manages the successor of the fund and BDF maintains close ties with them. We also co-operate with business angels and banks for funding purposes.
Regionally, BDF also works closely with the Municipality of Leeuwarden and the Province of Friesland to try to implement the results of our activities in local and regional policies. Current plans BDF and the Municipality of Leeuwarden have together is setting up a regional platform for start-ups and signposting them to the most suitable sources of investment for their specific start-up case. A portal for every SME or start-up looking for investment and direct them to the best suitable financing option for their specific case.
BDF is proud partner of the Enterprise Europe Network (www.eennl.eu). There we co-operate with 400 partners from 60 countries to assist international working. Both for SMEs and universities we support with exports, but also knowledge transfer. BDF is involved in the special interest group of tourism, agro and food and start-up and scale-up.
BDF actively supports organizations with services to work in Eramsus Plus, Interreg and other grant programmes. BDF is also a frequent flyer itself in these programmes.
Website: www.bdfriesland.nl
---
Danmar Computers – Poland
is a private company operating in the field of Information Technology and providing vocational training in this field. Company staff has an extensive experience in developing modern Web and mobile applications that are used for educational purposes. They also have long-term experience of carrying out European projects within which company's R&D staff conducts research and prepares trainings tailored to the needs of various learners. Danmar Computers has carried out European Union educational programs, among others: Progress, former Leonardo da Vinci and Grundtvig, currently Erasmus+ and Horizon2020. In many of these projects Danmar was responsible for designing and coordinating dissemination strategies. Danmar Computers is also the developer and provider of AdminProject, the on-line system for management of European projects.
All activities of the company are based on a wide and well-established cooperation network, both on national and international levels. The national networks include training and counselling institutions, universities, schools, non-governmental organisations as well as private sector companies. International network includes partners of various profiles coming from every European Union's country. Danmar Computer's mission is the promotion of life-long education and assurance of equal access to education for everyone with the use of modern technology.
Website: www.danmar-computers.com.pl
---
Dingle Peninsula Tourism Alliance / Comhaontas Turasóireachta Chorca Dhuibhne
Comhaontas Turasóireachta Chorca Dhuibhne / Dingle Peninsula Tourism Alliance (CTCD/DPTA) is a voluntary not for profit organisation, dedicated to the development and promotion of sustainable tourism on the Dingle Peninsula, Ireland. It is an amalgamation of Comharchumann Turasóireachta Corca Dhuibhne / Dingle Peninsula Tourism and Cumann Lucht Tráchtála Daingean Uí Cúis / Dingle Business Chamber.
It is run by committee (Council) and represents a cross section of the area's businesses, communities and committees on the Dingle Peninsula including self-employed people and employees in a range of tourism and non-tourism businesses of which 97% of all local businesses are family run.  It provides an inclusive and consensus approach to every group operating on the Dingle Peninsula both directly and indirectly involved in tourism and was established as a Community-based Tourism Organisation.
Comhaontas Turasóireachta Chorca Dhuibhne / Dingle Peninsula Tourism Alliance support and follow sustainable tourism objectives and encourage the philosophy of slow tourism, of giving time to a place. DPTA/CTCD provides a co-ordinated, inclusive and sustainable approach to our activities through our team and voluntary Council from a collective of family run business and community representatives, its members and other local community development groups in each of its 9 villages. Its activities include:
Promoting the Dingle Peninsula as a 'Slow Tourism' destination (focusing on walking, cycling, surfing, windsurfing, and more) encouraging visitors to stay longer, visitor dispersal to quieter areas, and season extension to support its family run businesses and grow jobs;
Encouraging our 170 members to "Promote their Destination" by partnering with local experiences;
Focusing on our cultural heritage, Irish language, music, local food produce (farmers, fishers and producers), artisans and crafters, 2,000 archaeological sites, and more;
Ensure that the environmental and social integrity of our host communities across the Dingle Peninsula and Slea Head Drive are supported and their well-being ensured;
Representing on issues of concern for the sustainability of the Dingle Peninsula including carrying capacity issues, landscape and environmental concerns;
Promoting and supporting "Leave No Trace", "Clean Coasts", "Glan Dingle", our Blue Flag Beaches and Beach Clean Ups to our visitors;
Encouraging, participating and supporting 'Regenerative Tourism' practices that integrate our food and craft producers, including farmers and fishers, with hospitality and retail services creating holistic and interdependent relationships in strengthening our circular economy and short food supply chain;
Created the Dingle Peninsula Marine Tourism Strategy identifying Blueways;
Promotion of local transport including bike hire, hiking and local guides to connect visitors;
Drives tourism projects for Dingle Peninsula/Corca Dhuibhne 2030 to transition into a low-carbon society, including our local social sustainable tourism policy and training for our 160+ members;
Conducts community supports and stakeholder engagement as part of our host community relationships; and
Effective and Responsible Marketing – our Diaspora and domestic markets.
Tourism is today the Number 1 industry on the Dingle Peninsula. Tourism is the main employer. It has a short peak tourist season of approx. 3 months outside of Dingle town. It is made up of small family run businesses with a limited number of hotels on the peninsula.
Tourism needs to be continuously fostered, promoted and supported to continue to sustain the jobs it provides, increase the number of jobs it can provide, offer opportunities for new businesses and experiences, sustain communities and continue to play a leading role in tourism for the benefit of County Kerry.
As residents and caretakers of the Dingle Peninsula the members of Dingle Peninsula Tourism Alliance (DPTA) / Comhaontas Turasóireachta Chorca Dhuibhne (CTCD) recognise our collective and individual responsibility to ensure the community, landscape, culture and traditions of this place are protected for future generations to enjoy and experience. DPTA/CTCD supports the BARCELONA DECLARATION OF TOURISM AND CULTURAL HERITAGE: "BETTER PLACES TO LIVE BETTER PLACES TO VISIT".
Website: https://www.dingle-peninsula.ie/
---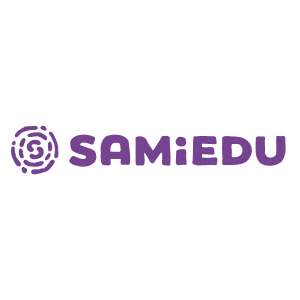 East Savo Educational Federation of Municipalities Samiedu Vocational College, Savonlinna, Finland
Samiedu Vocational College is situated Savonlinna is a small city in eastern Finland with 35 000 inhabitants. City is surrounded by Lake Saimaa and its most beautiful islands and landscapes. Savonlinna is famous for Opera Festival, held in the medieval castle of Olavinlinna. The region is also voted several times for most beautiful tourism destination.
Samiedu is a four-time winner (2017, 2011, 2007, 2003) of the National Quality Award granted by the Finnish Ministry of Education and Culture for developing good practices in vocational education and training.
owned by 6 municipalities
200 employees
Vocational upper secondary qualifications, Further qualifications and Specialist qualifications
2000 students, of which 1000 online students and 700 apprentice students
80 % of our students are adults
over 40 vocational qualifications
currently 55 ongoing development projects, 4.9 million euros
Website: https://www.samiedu.fi/
---
The main objective of the Tourism Cluster Initiative is to promote competitiveness and value creation within the Icelandic tourism industry, and to develop a co-operating forum for different stakeholders where the focus is on linking them together and opening up for interaction between them. The members of Iceland Tourism Cluster Initiative are from all over the value chain of Tourism. The cluster network consists of travel agents, tour operators, hotels, attractions and activities, restaurants, airlines, public relations, IT solutions, maintenance service, engineer service, banks, foreign exchange, law firms, educational institutions, and retail.
The members of the Iceland Tourism network agree to:
Enhance and reinforce collaboration and cooperation
Increase innovation in the tourism business
Improve professionalism and quality
Strengthen the infrastructure
Be responsible in their work.
Three Focus areas of projects and programs for the Cluster has been Identified as:
Sustainable and Regenerative Tourism
Innovation in Tourism
Digital solutions and Travel Tech solutions.
Current projects that the cluster is working on:
Nordic Travel Tech Network (funded by Nordic Innovation)
TOURBIT – European project for digitalization (funded by EU commission)
Ratsjáin (The Radar) – Innovation program for companies and members of ITC (funded by Regions in Iceland and membership fees)
Responsible Tourism – Program for companies in tourism and members of ITC (funded by membership fees)
Nordic Food in Tourism (funded by Nordic Council of ministers – final report in 2022)
NorReg – Nordic regenerative Tourism (funded by Nordic Council of ministers)
CE4RE – Circular Economy for Regenerative Tourism (funded by the EU commission)
Website: www.icelandtourism.is/en/about/
---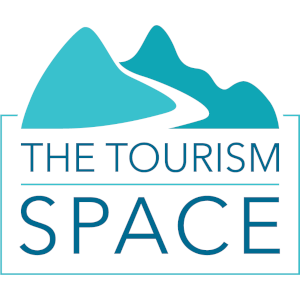 The Tourism Space™
The Tourism Space™ is a leading tourism consultancy, training and professional development practice based in the West of Ireland specialising in sustainable tourism, regenerative tourism, food tourism, stakeholder engagement and networks and destination collaborations. As a trusted and reputable partner of national tourism agencies, regional and local authorities and professional industry bodies, The Tourism Space™ curates bespoke destination and business development training programmes on behalf of destinations and clients in Ireland and the United Kingdom. To support tourism business leaders and managers in transformational leadership, it hosts a range of professional learning spaces including individual coaching, mentoring, business bootcamps, a leadership mastermind and an online tourism community through 'The Huddle'. It also offers facilitation and speaking services for conferences and events alike that have an inspirational and motivational impact on those in attendance.
Inspiring a better tourism future through sustainable, collaborative and regenerative approaches to destination and business development
Website: www.thetourismspace.com