CE4RT (Circular Economy for Regenerative Tourism) is a fully-funded European project to assist tourism SMEs in their sustainability journey.
The programme will fund 80 selected SMEs up to €8,000 each (apply now!) to complete the following activities: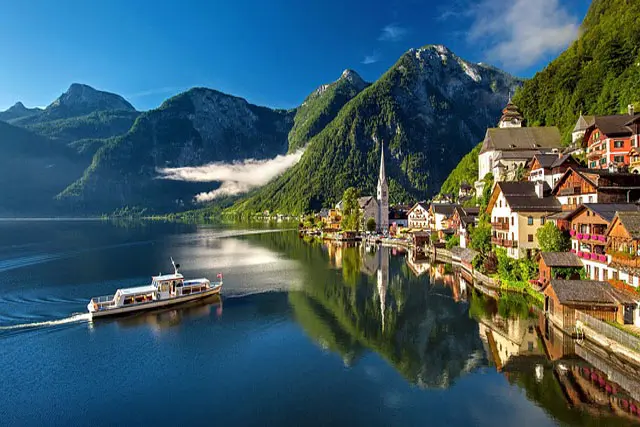 Training in sustainable and regenerative tourism
One-to one coaching – To provide support in measuring the carbon baseline of the SME and develop a sustainability plan
Certification – Sustainable Tourism Certification from a provider of your choice
Networking – Participate with like-minded tourism SMEs to share learning and the sustainability journey
Based on the selection process detailed below, the highest ranking 80 SMEs (minimum 12 per country) will be chosen to receive funding under this programme.
The five countries eligible to receive funding through CE4RT are: 🇫🇮 Finland, 🇮🇸 Iceland, 🇮🇪 Ireland, 🇳🇱 The Netherlands, 🇵🇱 Poland
The main objective of CE4RT is to directly support SMEs in transitioning to a circular and regenerative tourism business model thus enabling the future resilience of this sector. This is a collaborative project supporting a network of tourism SMEs across five partner European countries in the areas of Sustainable Practice, the Circular Economy and Regenerative Tourism.
The project commenced in January 2023 and will continue until January 2025 with an overall budget of 1.17 million Euro funded through the European Innovation Council and SME's Executive Agency (EISMEA) Union Single Market Programme – COSME-2021-TOURSME. 
CE4RT seeks to provide financial and business support to a minimum of 80 tourism SMEs through a programme (maximum EUR 8,000 per SME) with the following objectives: 
To develop a peer-to-peer focused approach and share knowledge, expertise and best practice among tourism SMEs, in relation to the circular economy and regenerative tourism practices.

To deliver hands on training for tourism SMEs in developing sustainability practices and influencing positive behavioural changes amongst visitors. 

To provide funding towards achieving recognized sustainability accreditation/certification.
To support tourism SMEs in the adoption of sustainable best practice through one-to-one coaching to develop sustainable plans and measure carbon footprint and coaching.
To offer tourism SMEs the opportunity to participate in international networking events.
To encourage tourism SMEs and other stakeholders in the development of innovative solutions towards regenerative tourism.